One of my favorite Christmas activities for kids is an advent calendar.  An advent calendar is a way to count and celebrate the days leading up to Christmas. There are a million ways to make one or if you're not the crafty type, you can usually buy one in just about any store.  I've always thought of filling advent calendars with candy or even small gifts, but that doesn't have to be the only option. Why not fill your advent calendar with activities that you and your family can do together to celebrate the holiday season? There are plenty of Christmas crafts and activities to fill your calendar.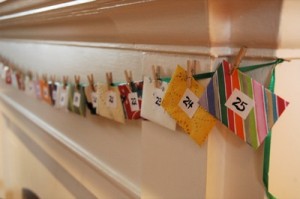 You can fill envelopes with Christmas crafts or activities, then open one each night. Or, make a paper chain and upon removal, each chain would suggest different Christmas crafts or activities. Tuck strips of paper with activities printed on them in the calendar you already have. The possibilities are endless!
I know the holidays can be busy and also very stressful. But don't worry; these activities are not designed to put more on your plate. Some are small, some happen in the home, others involve going somewhere; but all of these Christmas activities for kids are designed to help you spend more quality time with your family over the holiday season.
Here are some fun ideas of Christmas activities for kids to add to your calendar:
Make Christmas cards, such as these ones kids craft homemade cards
Read a favorite Christmas book
Read 'Twas the Night Before Christmas
Feed the birds
Volunteer together as a family
Decorate the Christmas tree
Bake Christmas cookies
Watch a favorite Christmas movie
Deliver cookies to the neighbors
Shop for Toys for Tots
Make Christmas ornaments, like these homemade ornaments
Drink hot cocoa
Write letters to Santa
Take a family Christmas picture
Make paper snowflakes or any other of your favorite Christmas crafts
Drive around and look at lights
Make a Christmas craft together
Visit a live nativity
Visit Santa
Sing Christmas carols
Wrap Christmas gifts
Make homemade fudge
Go caroling
Make gingerbread men
Read the Christmas story out of the Bible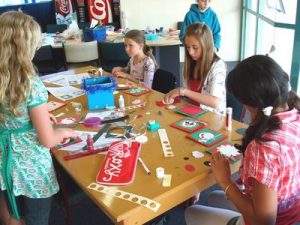 Please share any Christmas activities for kids that you and your family share every year?