Disney Baby Shower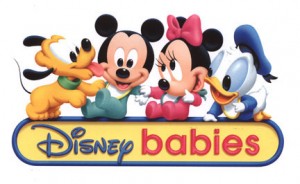 Why not host a Disney Baby shower?
A Disney Baby shower is versatile because the various Disney characters symbolize so many different themes. For a mother who will give birth to multiple babies hold a 101 Dalmations or a Snow White and 7 Dwarfs baby shower. Aladin, Cinderella and Beauty and the Beast are just a few Disney stories for a Disney Princess baby shower theme. The Little Mermaid provides wonderful ideas for an ocean themed baby shower. A Little Mermaid party is a great summer baby shower theme.
For a 101 Dalmations theme think black and white decorations! Decorate the party room with black, white and red balloons. Decorate the eating area for your Disney baby shower with white and black polka-dotted tablecloths. Use plain red tableware and napkins, as an accent and tie up your cutlery in the napkin using a black and white dotted ribbon.Use new dog bowls to fill with chips or vegetables and dip, candies, etc.
For a Little Mermaid baby shower use sea shells, tissue paper as sea weed and cut outs of little schools of fish on the wall. Create a pregnant fish or mermaid on the wall. The baby shower centerpieces can be decorative with cut out coral, sea anemones, and shells with a Styrofoam base with glued on sand. You can also use treasure chests and fill them with baby shower treasures of diapers, rattles, onesies and other baby shower items that are helpful for the mommy to be. Have cut out shells that people can write their baby advice for the parents to be on. Place aquatic confetti on the tables and serve pasta shells, sushi rolls and blue punch. For candy, get Swedish fish jellies as well as goldfish for snacks. Play sea related music like "Under the Sea" and "Somewhere Under the Sea" to set the mood along with The Little Mermaid movie playing.
Princess Disney Baby Shower
Many girls grew up with the Disney Princesses: Aurora, Jasmine, Ariel, Snow White and Cinderella. These princesses make an ideal inspiration for a Disney baby shower. For a Disney Princess baby shower theme give each guest a tiara to wear as they arrive. Decorate with plenty of pink. Have a red carpet laid out running along sidewalk to the front door. You could use a magic princess wand and a crown as individual centerpieces for each of the tables that could double as party favors.
Visit www.treasureboxkids.com for children's clothing and special outfits. Look through our archived blog posts for baby shower gift ideas, craft ideas, birthday party ideas, children's clothing tips and kids activities, like a Disney Baby Shower.