Ethical Apparel Manufacturing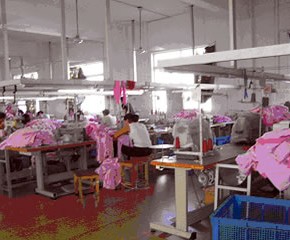 Finding ethical clothing-apparel produced according to fair labor standards-can be difficult but not impossible anymore. Quick fashion has led to cheap clothing and unfair and unsafe practices within overseas apparel manufacturing for the last several decades.
The tide is switching to produce more apparel domestically with fair labor standards or to produce overseas with Fair trade labeling.  According to Earnshaws (a Children's Clothing Industry Magazine) Sixty-Eight percent of those surveyed felt that US products were preferable-regardless of price and 63% felt the quality was better.
Why Ethical Apparel Manufacturing
Treasure Box Kids has sold imported name brand clothing for seven years as Treasure Box Kids. Throughout that time we have seen the quality of apparel  construction as well as the quality of the fabrics diminish.
This has been an increasing problem to us and as a result Treasure Box Kids decided to make a change. We decided to manufacture our own brand of Children's Clothing made here in America. We are sourcing ethically the materials and trims and we are looking to source in the United States whenever we can for our materials.
All of our manufacturing is being done right here in Central Florida with ethical standards. We are choosing the finest materials and trims for our line.
Is Ethical Apparel Manufacturing increasing