How to Organize Baby Clothes
New moms wonder how to organize baby clothes after the baby shower, sales and hand me downs picked up along the way. The question of how to organize baby clothes begins with size. Sort out sizes 3 to 6 months (or larger) and store them for later use or place them out of the way in lower drawers. Keep sizes 0-3 months handy in the top drawer for current use. It is good to wash new clothes and any other fabric-type gift that will come in contact with your new baby's skin.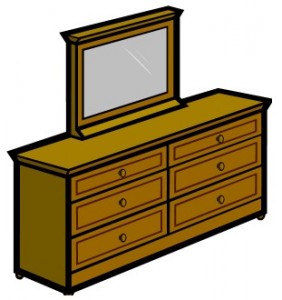 Organize the drawers of the baby's dresser in sections: fold or roll onsies in one section, socks in another, and bibs, hats or burp towels in another. This will make it easier to find what you need during those late night feedings. Multiple piece outfits can be separated from other nursery staples with homemade or store-bought dividers. Sweaters or coats can be hung in closets or on the back of the nursery door to save space.
It is a good idea to rotate the newly washed baby clothes to the bottom to keep the outfits from getting worn out too quickly. As your baby grows, store outgrown clothing in boxes sorted and labeled by gender and size.
How do you organize your baby clothes? Do you have any tips for new mothers? We would love to hear from you. You can also visit www.treasureboxkids.com for children's clothing and special outfits. Look through our archived blog posts for craft ideas, birthday party ideas, baby shower tips, children's clothing tips and kid's activities.