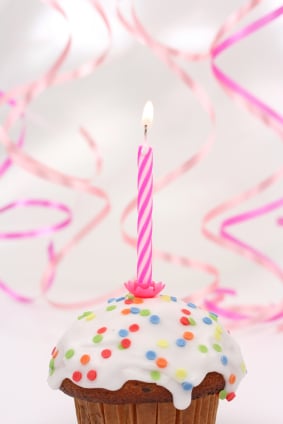 Treasure Box Kids
1st Birthday Ideas
Simple 1st birthday ideas will be life long treasures from Treasure Box Kids. All you will need is a white or pastel colored sheet, a black permanent marker and if you would like, additional colored markers. They must be permanent markers so that the inscription is not washed away. Now you're ready to create a lasting memory for babys first birthday party.
During the party, have guests write a note to your child and sign and date the sheet. You will be surprised at the excitement this will bring. After the 1st birthday party, launder the sheet in cold water using a gentle detergent.
Every year, take the sheet out and repeat the tradition. Over the years this will become a treasure for you and your child to share. You can look back and reminisce over the first birthday as well as all the birthday parties that follow and who was at the parties. You will see who has passed through your lives and who remained a steady guest. It is fun to look at as the years go by and to always remember your babys first birthday party
When your child outgrows this tradition you can simply store the memory sheet. In the future give it to them as special present, saved for a memorable occasion.
This treasure and other 1st birthday ideas can be found here several times a week. For other great 1st birthday ideas and great deals on children's clothing, please visit us at www.treasureboxkids.com.