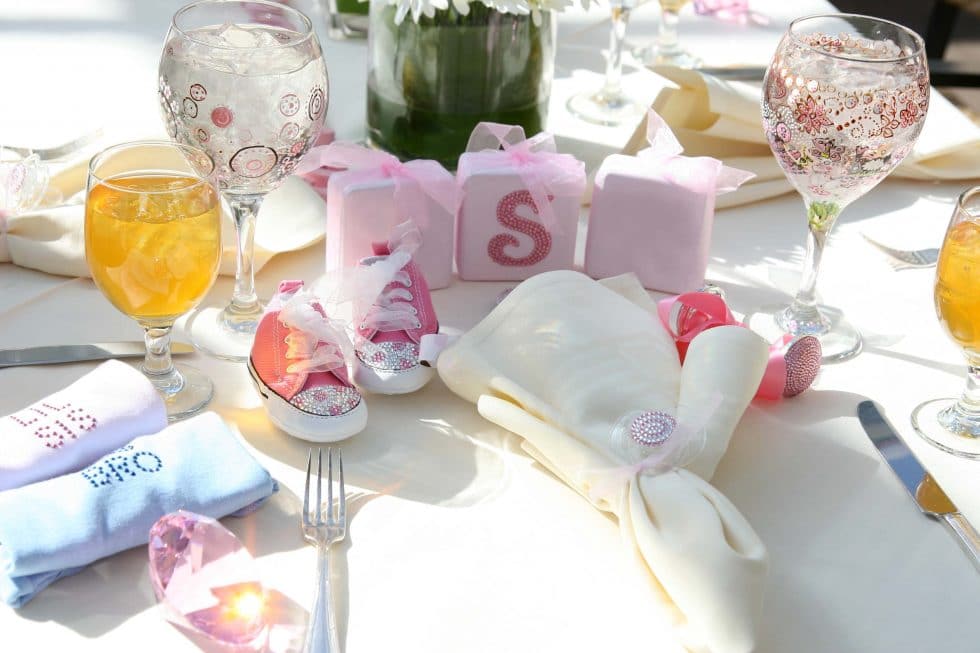 Baby Shower Themes
The use of baby shower themes adds a special element to a baby shower. Baby shower themes may reflect the traditional colors signaling the gender of the baby, the theme of the baby's nursery, or can simply be something fun or whimsical. Unique baby shower ideas will often make the event even more memorable. Whatever the theme, it is important to always keep in mind what the expecting mother would like.  Selecting baby shower theme ideas is the first step that sets the stage for choosing invitations, decorations, and even food.
Traditional Baby Shower Themes
Tea Party baby shower
Garden Themed baby shower
Peas in a Pod (twins) baby shower
Pink or Blue baby shower (girl or boy theme)
Noah's Ark
Little Angel
Twinkle, Twinkle Little Star
Unique Baby Shower Themes
Bling baby shower
Green baby shower
Couples baby shower
Spa baby shower
Make Over baby shower
Adoption baby shower
Co-Worker baby shower
Visit www.treasureboxkids.com for adorable baby outfits or onesies. Look through our archived blog posts for more baby shower ideas.