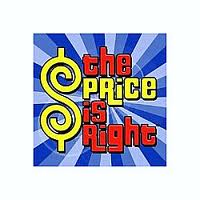 Baby Shower Ideas
Baby Shower Ideas: And the Retail Price of that Rattle is….
Whenever people come to me for baby shower ideas they usually want help with baby shower games.  We've all been to showers where we got the mixed up words like: "prseaid" and were asked to figure out that it really was "diapers" for a prize.  I'm certainly not going to down a game I still play in bed when I can't sleep, but I think that most of the people who want some help with ideas are looking for something a bit beyond the usual.
For the record my favorite baby shower game ever played at a friend's shower (and this actually went along with a whole game show baby shower idea) was a version of The Price is Right.  This is such an easy game to set up and depend how far you take it (and they took it the whole way) can be a super fun game for a shower or party. For other fun Baby Shower Ideas read a fun article about throwing a Disney Baby Shower.
Baby Shower Ideas
To do it right you may want to download the Price is Right theme music to play in the background like my friend's did—it makes it that much more fun to play.  Set up a table that is long enough to have 3-4 people behind it.  Hand everyone large sized postcards and a sharpie.  The rules are just like the television show.  They must guess the price of a baby item without going over it.  The closest price wins.  Eventually, you can weed down the "contestants" for the big prize.  My friends skipped the whole wheel and went straight to the showcase showdown for the final 2-4 participants.  By the time we were finished with the game everyone was smiling and laughing, it was an unusual but fun baby shower game.
This is just one (great) idea for baby shower games, but it does give you a starting point to get creative.  For example, what game show or board game do you enjoy the most?  Take that game and figure out how to apply it to baby shower ideas that will work for your shower.
As always, we'd love if you'd share those baby shower ideas here with the rest of us.