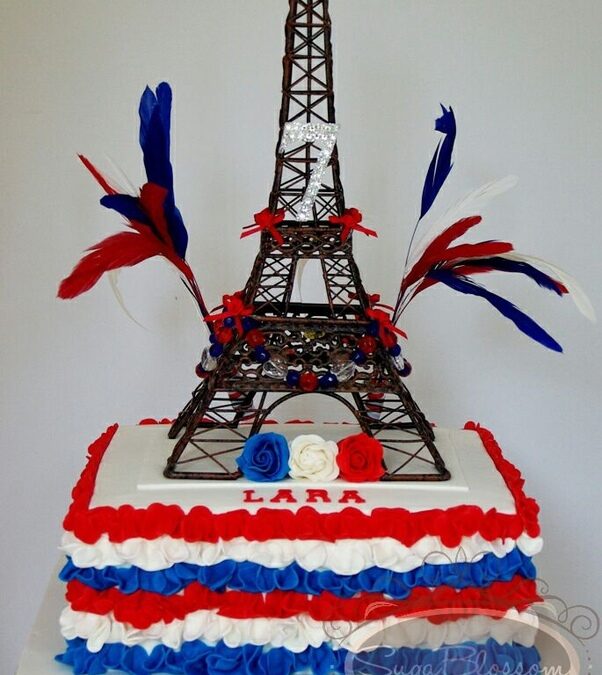 Birthday Party Ideas: Fancy French-Inspired Birthday Party
Are you looking for birthday party ideas for the girl in your life? This fancy French-inspired birthday party will be sure to thrill your princess-loving daughter.
For this girls birthday party, you'll want to find all your fanciest decorations. Use a lot of pink and black. Print out pictures of Paris and temporarily display them in extra frames. Use plenty of tulle, ruffles, feathers, bows and roses. You can check out this post for a lot of fun pink birthday party ideas.
Planning Birthday Party Ideas
Let your imagination run wild when planning the birthday party ideas for this French party. Ask the guests to come dressed in their fanciest dresses. Paint a large picture of the Eiffel Tower on freezer paper or white wrapping paper. Hang it up and have all the girls pose in front of it for fun photos of all the guests. Print them out before the party ends so the guests can have a souvenir from the party. Find some examples of French music or even classical music for a fancy version of musical chairs. You could even have the guests put on a fashion show just like the Paris runway shows so they can show off their pretty dresses.
Birthday Party Ideas: Food
Food for this girls birthday party can be simple but special. Serve sandwiches on croissants.  Make a simple cake or cupcakes. Frost them with pink icing and sprinkle liberally with decorator's sugar for a bit of sparkle. If you are able to find French macarons, serve these for an added French-inspired touch.  Serve the food on your fanciest plates. The birthday girl and all her guests will love this special touch.
Birthday Party Ideas: Favors
There are plenty of fancy birthday party ideas for favors to hand out at the party. Give fancy pink or black hair bows to go along with the color scheme. Hand out a couple of French macarons or decorated sugar cookies. Another fun option would be inexpensive necklaces or other fancy costume jewelry. Package the favors up in pink tulle bags and tie with silky ribbon.
Have you ever thrown a fancy girls birthday party? Share your birthday party ideas here.