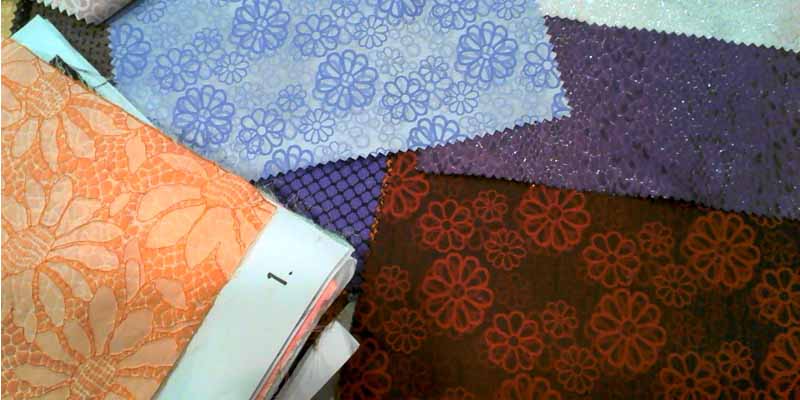 Fall Fabric Show
Treasure Box Kids attended a Fall Fabric Show in the heart of Miami last month to source some of the best and highest quality fabrics around.
Many great vendors were on hand at the show displaying a vast amount of wonderful fabrics. I was on hand to look for soft velvets and other fabrics for the Treasure Box Kids new line of kids clothing Made in the USA Inspiration for the Fall 2015 holiday styles start with Treasure Box Kids sourcing materials.
Fall Fabric Show
We were also looking for new sequined and embroidered Organza fabrics for our Birthday Dresses as well as soft crepe linings for our girl's dresses. High-quality Organza, Crepes, and Satins are very important when we design a girls dress for our Made in the USA line. We want the softest and most durable fabrics for our girl's line of dresses. I was also impressed with the great assortment of quality cottons at the fall fabric show which gave us great inspiration for summer dresses for 2015 as well as for the Fall of 2015. The vendors gave us quite an education and an assortment of information on the manufacturing process of some of their fabrics. We were pleased to choose vendors that offer a vast assortment of quality fabrics.
Fall Fabric Show
When sourcing Treasure Box Kids looks to make sure that the fabrics we use are sourced ethically and that the materials used are compliant with the current Apparel and Household Textiles Compliance Requirements. That way you know that your child is wearing a garment that meets Treasure Box Kids quality as well as the US Governments safety requirements. A quality garment starts with a quality fabric and trims as well as a good design and fit. Quality fabric ensures a great fit and a garment that will stand up to multiple laundries.
Count on Treasure Box Kids to attend next years Fall Fabric Show in Miami and New York to source the newest, highest quality fabrics.