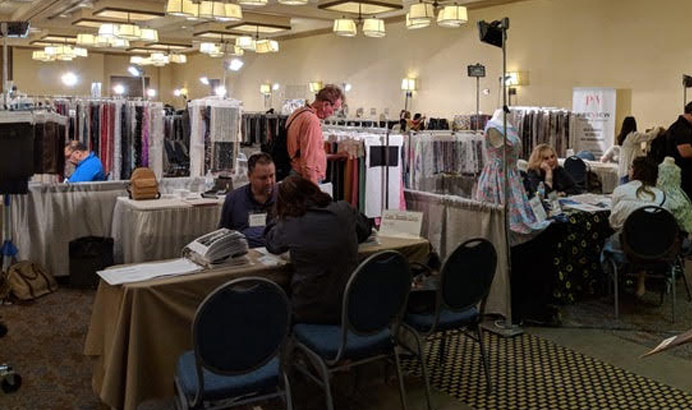 How Treasure Box Kids Sources Sustainable, Quality Fabric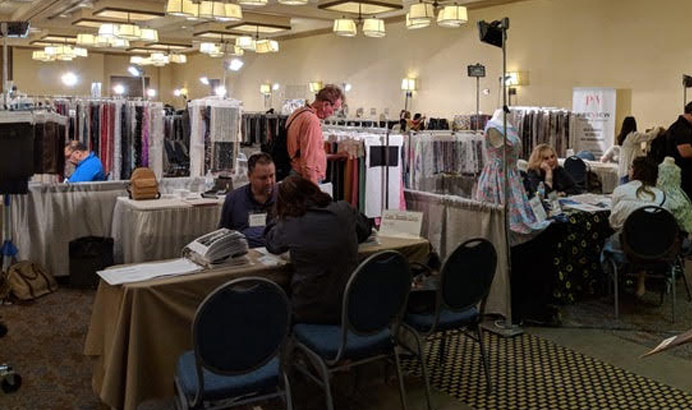 Every season, Treasure Box Kids sources materials from fabric shows across the U.S. Our visits are a crucial part of our outfit creation process, as 100 percent of the fabric used in our clothing is bought domestically. This tradition began when we started to manufacture our own clothing. Going to fabric shows not only gives us an up close and personal view of the materials for our lines, but more importantly allows us to scout out local vendors whose production standards line up with the ethics of our manufacturing process.
What Treasure Box Kids Keeps in Mind at Fabric Shows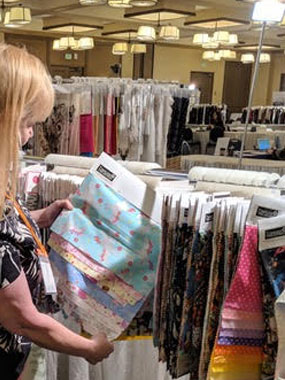 Fabric comes first.
We craft an outfit around a pattern or texture, so the foundation of our designs is the material we use. An overall quality textile is what we look for, and if they are certified organic it adds big points.
The feel of a fabric is pivotal. We spend a lot of time making sure that the samples we consider would feel soft, comfortable and wearable
Additional qualities we keep in mind are the fabric's care instructions, how much shrinkage to expect and its weight. Hard to find, unique trims that meet our standards are our goal, and we are often surprised with what we find on our journey.
At our last fashion show, we came across an Eco Twill fabric. This material combines organic cotton and recycled plastic, thus reducing landfill waste with its production. We were impressed with the supplier's commitment to sustainability, and we are now actively stocking up.
Using renewable fabric is new to us, but is becoming a trend we hope to soon make timeless.
how the fabric feels and is constructed, made, dyed, how durable it is and how it feels
How Fabric Shows Fuel a Treasure Box Kids Passion

At a number of these shows, seminars on textile production are offered. We seize these opportunities to further educate ourselves and are often pleasantly surprised by the new information we find. Through these classes, we've learned new dying techniques, why certain types of threads are used for fabrics and many more bits of knowledge that we can then apply into our sourcing tactics.
Learning about these things only compliments our love for design. How fabric can shape an outfit by color, trim, and style is our driving inspiration in clothing creation. In our outfits, you'll find a variety of color and textures because playing with the feel of clothes to help them reach their full potential is a Treasure Box Kids passion.