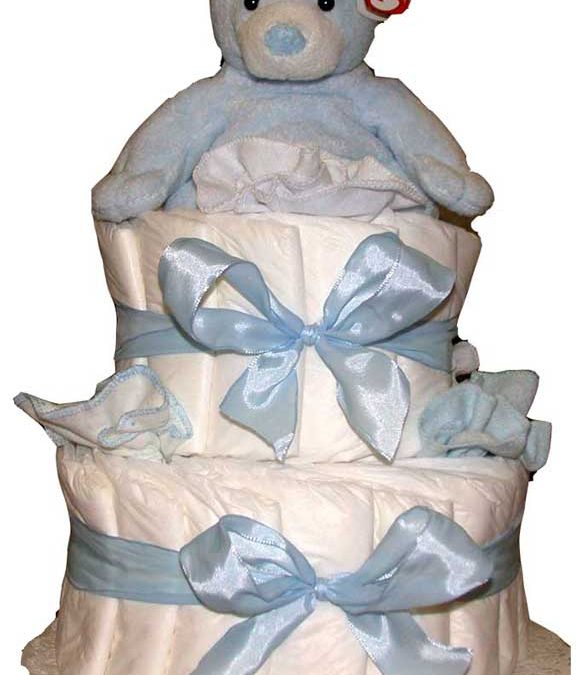 Diaper Baby Shower
Throw a diaper baby shower to help keep the mother-to-be stocked with her one absolute necessity. A diaper baby shower is all about diapers and diapering supplies like baby wipes, crèmes, powder, pads, pins, etc.  The diaper baby shower would not be complete without the all-important baby shower diaper cake.
A baby shower diaper cake is a collection of diapers (either disposable or cloth) rolled and stacked together to resemble a traditional tiered cake. Garnish the tiers of the baby shower diaper cake with baby care items such as bibs, pacifiers, socks, bottles, toys, etc. For baby shower decorations it is all about the diaper and anything related to it. Pin diapers on stuffed animals and place around the room and make a diaper flower bouquet for a centerpiece.
Visit www.treasureboxkids.com for adorable baby outfits or onesies and more baby shower ideas. Be sure to look through our archived blog posts for more activities, crafts, tips and birthday party ideas.