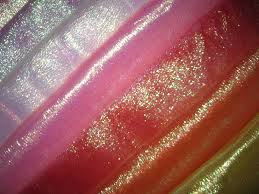 Previously we told you about Organza its care and uses now let us introduce you to the different types of Organza. Organza is perfect for luxurious party dresses. Often it is used to make tablecloths, light curtains, and formal dresses. Traditionally this fabric was made of silk and was very expensive. Today, many modern organza's are woven with synthetic filament fibers such as polyester or nylon. This new synthetic fabric is more common and much less expensive. This fabric is incredibly soft and flowing, unlike other sheer fabrics like tulle, it has less stiffness. Multiple organza layers in a garment will permit a gentle sway.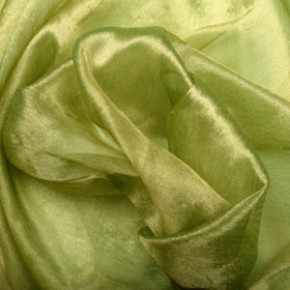 Different Types of Organza: 
Crystal
Sheer and lightweight, this type of organza is the most common. It is made from either silk, polyester or nylon. Used for all types of specialty apparel including bridal.
Types of Organza: Mirror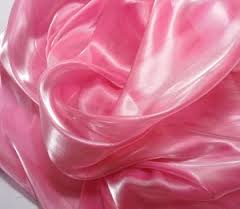 Suitable for a variety of uses including garments and decorative purposes. Most colors are matchable with polyester poplin, taffeta, and satin fabrics. A very lightweight fabric that is durable, comfortable and has a unique texture that adds a hint of shine.
  Types of Organza: Sparkled
 Brings shimmer to any garment. Also consider this for decorative purposes, such as table toppers, centerpieces, pew swags, and window scarves for parties. Sparkled Organza is wonderful to use for little girl's dresses.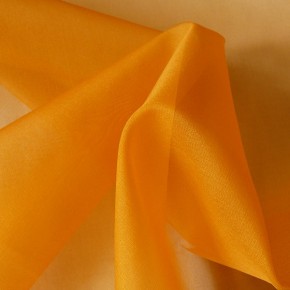 Types of Organza: Silk
Silk organza is woven by a number of mills along the Yangtze River and in the province of Zhejiang in China. It is the most expensive Organza and the most prized. This type of Organza must be dry cleaned. Organza is now being made from polyester and nylon to help ease the cost. 
Types of Organza: Embroidered

Embroidered Organza is Mirror or Crystal Organza that features embroidery on the material. The embroidery may include many different types of patterns and sequins and rhinestones may also be added when Organza is embroidered.

Different Types of Organza-Uses
Organza is incredibly soft and flowing. Unlike other sheer fabrics like tulle, it has little stiffness. While it will not add a lot of volume to a girl's dress, multiple organza layers will gently sway with the dress. It is also used as an underlying to protect the delicate fabrics that are used in bridal dresses as well as commonly used for constructing in little girl's dresses. The fabric can also be used for party decor, curtains, tablecloths, bags as well as many other applications. There are many different types of organza and many uses for this fabric.

Caring for Organza 
Easy to care for fabric that most often can simply be thrown in the washing machine and hung to dry. Use the washing machine's cool or warm setting and take care not to include anything else that could catch onto the fabric. When ironing make sure to keep the iron at a low heat to avoid burning. Some Organza fabric will however need dry cleaning. We hope that you have enjoyed learning about the Different Types of Organza.