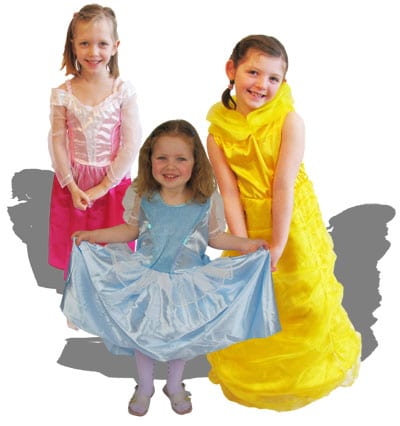 Dress Up Party
For little girls, a dress up party is a fun birthday party theme. A dress up party gives young girls a chance to turn into Divas for a day. Decorate the party area with mirrors, streamers, bows, and lots of balloons. Have a transformation station where girls get to do their hair and makeup. While some girls are having their makeup done, other girls can work on fashion crafts like decorating flip flops or decorating their own fashion mirror.
Make these fashion crafts with sequins, jewels, glitter and craft glue to transform ordinary flip flops and hand mirrors into sparkling accessories. Hold a dress up fashion show using a white sheet as a backdrop and setting up chairs around the room. Have guests take turns being models, helpers and presenters. During the dress up fashion show the presenter describes the outfit the model is wearing and then becomes the next model.
Visit www.treasureboxkids.com for a lovely party dress, more children's clothing and ideas. Look through our archived blog posts for activities, crafts, tips and birthday party ideas.