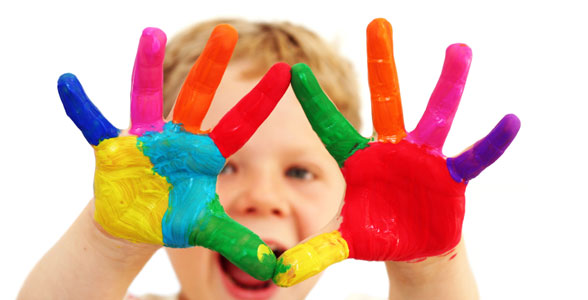 Finger Painting
Young toddlers love finger painting. Finger painting provides a tactile pleasure for toddlers as young as a year old. The vibrant colors, squishy texture and creative possibilities make finger painting a popular art for kids. Expand the finger painting technique by dipping food or sponge pieces in the finger paint for distinct results in kids art projects. Dry pasta, sliced apple or potato create depth and can be used to stamp paint onto the paper.
Kids art projects introduce color recognition and the chance to begin expressing their vision of the world around them. Save money by making your own paint from a simple recipe of 2 cups flour and 2 cups water mixed together well. Divide the mixture into smaller bowls and add food coloring to get the desired color.
Visit www.treasureboxkids.com for children's clothing and more kids craft ideas. Be sure to look through our archived blog posts for more activities, crafts, tips and birthday party ideas.