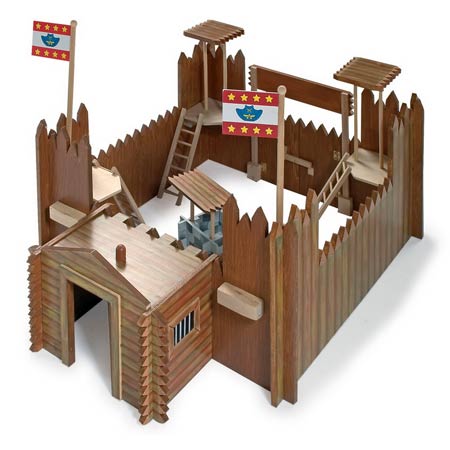 Build a Fort
It's easy to build a fort indoors as a rainy afternoon adventure. When you build a fort with your child or grandchild you will provide a rich opportunity to unleash your child's imagination. Begin this fun activity by "scouting" out a place to build a fort: a hiding place under the stars or a fortress in a far off land help to create the imaginative background to build a fort.
The framework for building a fort can be dining room chairs, sofa cushions, footstools, etc. Drape a blanket or sheet over the top of your framework to create their enclosed fort. Add sleeping bags to simulate camping, add stars to create a spaceship, decorate the fort as a palace for your little princess – the possibilities are as endless as your child's imagination. Building a fort is a fun activity for rainy days, winter vacations or any time you want to let your child's imagination soar.
Visit www.treasureboxkids.com for children's clothing and special outfits. Look through our archived blog posts for craft ideas, birthday party ideas, children's clothing tips and kid's activities.