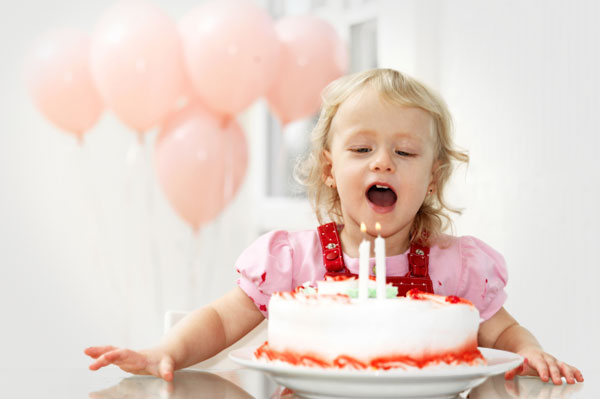 Second Birthday
Your child's second birthday is going to be even more fun than their first. At their second birthday, your child understands that it is their special day and enjoys interacting with family and friends. Fun ideas for the second birthday party can be based on common television or storybook characters or a favorite type of toy such as a doll, barnyard animal or car.
Hold the second birthday party at a familiar location (home, relative's home or favorite playground) and scheduled at a time when your child is at their best. Keep the second birthday party between 1 to 2 hours for more enjoyment.
Visit www.treasureboxkids.com for adorable baby outfits for your baby to wear at their second birthday. Look through our archived blog posts for more fun ideas for birthday planning, children's clothing and kid's activities.
Decorations:
Cut out large number 2's from brightly colored paper to mount on walls
Photos of the birthday child
Decorate with colorful balloons and streamers – taking special care to watch for popped balloon pieces that can be picked up and put into little mouths.
Activities:
Finger painting
Bean bag toss
Puzzles