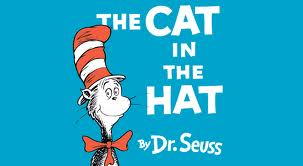 Birthday Party Ideas That Your Children Will Love
Coming up with fresh birthday party ideas when you're a busy Mom can be one of the more challenging aspects of parenting. There is a lot of pressure on parents to host bigger and better parties with ever increasing amounts of bling. Not only is it expensive, but there can be a bit of work involved in finding the best birthday party ideas for your next bash. Treasure Box Kids brings you imaginative birthday party ideas for children of all ages. Read our post on how to host a Little Mermaid Party for a special birthday treat.
I always like to get my children involved in planning their parties, that way I get a great idea about what they really want, and don't feel the need to compete with the entire neighborhood. It's important to create memories that will last on for years for your children than it is to splash your cash.
Birthday Party Ideas from the 'Cat in the Hat'
I always love to create birthday party ideas that my child will remember. Having the latest character theme is great, but if you really want to host a party that the kids will love then consider hosting a theme party with a character that is universally loved by both boys and girls and will appeal to a wide variety of age groups.
Dr. Seuss is a children's author whose lessons carry on into adulthood.     Everybody knows and loves the books, and even the film. The most successful  children's party I ever hosted was a 'Cat in the Hat' party. You can pick up a mountain of Dr. Seuss themed party paraphernalia at your local party store. I'd also suggest looking on E-Bay and other online stores for discounted merchandise. There is so much that you can do with a Dr. Seuss party theme.
The most important part is that you can use any colors to decorate your birthday party area. Of course, your standard Cat in the Hat colors are red, black and white, but all primary colors are great for a children's birthday party. You can accent different parts with 'Cat in the Hat' merchandise without breaking the bank.
Dr. Seuss birthday party ideas allow you to be as creative as you want to, from rhyming invitations to 'Cat in the Hat' cakes and a the best part of all is that the books themselves will give you great birthday party ideas and games to play. You can take traditional party games and give them a great 'Cat in the Hat' slant very easily.
You do not need to have birthday party fears, when a 'Cat in the Hat' gives you birthday party ideas!
Share with us your Birthday Party Ideas for a Cat in the Hat Birthday Party!