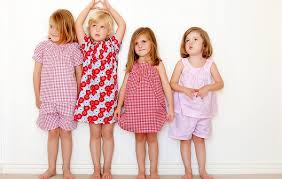 From pink bows to pinking shears, the color pink is associated with fashion and femininity; perhaps no other color has as much social impact and gender association in fashion. Pink is associated with charm, politeness, sensitivity, tenderness, femininity, romance and the exotic.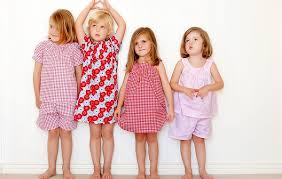 History of the Color Pink
The color pink was first introduced in the 1700's and takes it's name from a flower called pinks derived from the Dianthus flower. The color comes from the frilled edges of the flowers. Although the color was written about as early as 800BC it was referred to as "Rosey" and did not become "pink" until the 1700's. European countries still refer to the color as "Rose" or "Rosa".
Pink was not a normal color in the fashion of the Middle Ages for men as they preferred brighter reds, such as crimson. However, pink did appear in women's fashion and boys wore the color. The color was worn by boys in the USA until the 1920's because as men wore red, boys who were seen as little men wore pink.  When it became used as more of a girls color in the 1920's, socially the shift towards the color being associated only with girls began in the USA. Other countries such as Japan still use pink as a mans color.
Characteristics of the Color Pink

The color was originally pale in nature because dyes would fade when washed until the 20th century when updated dying methods made the color brighter and more assertive. It also made the color less likely to fade. In the 1930's to the 1940's a new shade of pink called shocking pink was introduced by the fashion designer Elsa Schiaparelli. Many more shades were added after the 1940's.
Pink encourages friendliness while discouraging aggression and ill-will. Psychologically the color is associated with tenderness and innocence and puts people in touch with the nurturing side of themselves. The color is used in girls fashion for that very reason.
To view Treasure Box Kids color pink Birthday Dresses visit Treasure Box Kids.