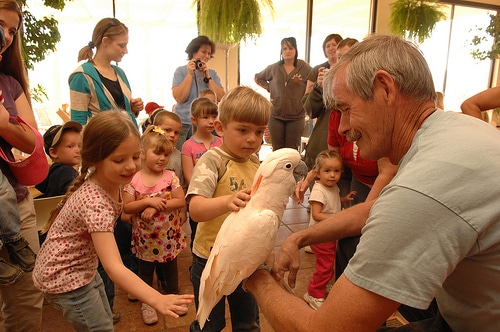 Have you ever thought about volunteering as a family? It might sound tiring at first, especially when you're being asked to volunteer during the summer or your vacation time, but volunteering is what the world needs now, and you might be surprised about the massive effects of this simple act of kindness.
Although the idea sounds like something your kids might reject right away, children are much more compassionate than you might think. The world has been struck with so much tragedy, and as parenting information portal More4Kids put it, "Great tragedies have spurred greater generosity, and passing on the idea of charity to your children is just as important as giving yourself."
As citizens of the world, we should always try to make it a point to help others in need, especially those who don't readily have access to basic human rights. Adults have plenty of opportunities to give back to the underprivileged, including cash donations, fundraisers, monthly child sponsorships and volunteer opportunities abroad. Children need just as many options for charity to grow up to be caring global citizens, so here are three ideas for the summer that will get your kids excited about philanthropy.
Have an ALSF-registered lemonade stand

Alex Lemonade Stand Foundation (ALSF) surfaced when a 4 year old cancer patient Alexandra Scott announced that her last wish was to have a lemonade stand so that she could help other children like her. Since 2004, families all over the country have followed in Alex's pursuit in raising funds for child cancer research. ALSF urge you and your kids to fight childhood cancer, one cup at a time, so register your "Alex's Lemonade Stand" and receive a free fundraising kit to guide you through the whole process.
 Look after animals at the Best Friends Animal Sanctuary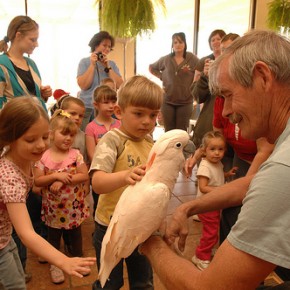 The nation's largest no-kill animal sanctuary is located in Southern Utah, and also has a free day camp for families with children aged 6 to 9. Every day of the week, they organize enjoyable and educational activities with their animals. If you can't make it to Utah this summer, there are local programs in New York City, Los Angeles and Salt Lake City that you can participate with.
Work with Meals on Wheels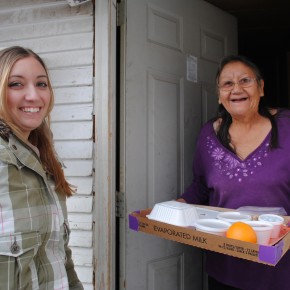 The number of seniors is said to double by 2050, which is a great sign that the average lifespan is increasing, but it also means that there are more elderly citizens that need your help. Have your kids pack cold meals, or bring them along with you while delivering meals to seniors. By bringing your kids with you during deliveries, you're giving them a chance to interact with seniors and understand how important it is to care for them. All of these great volunteering activities can include the whole family.