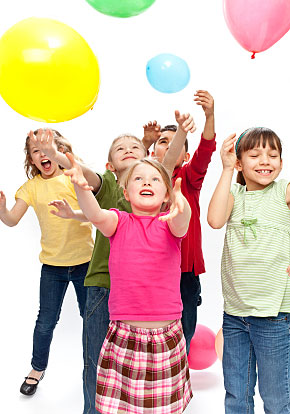 Birthday Party Games
Playing birthday party games is one of the most important parts of the party for little guests. Birthday party games keep children's active energies focused and provide enjoyable memories for your child. Kids party games should be tailored to the age group of the children attending as well as the location of the birthday party. Outdoor birthdays host kids party games with more activity like races and relays as well as messy games involving water.
Indoor birthdays involve kids game ideas like charades, balloon ping pong, musical chairs and pin the tail on the donkey. Other kids game ideas include games based on pictionary, spoon races, bingo, or building the tallest marshmallow toothpick tower.
Birthday party games for children under age 6 should be simple and fun. For children 7 to ten years old the birthday party games need to be silly and fun.Visit www.treasureboxkids.com for children's clothing and ideas. Look through our archived blog posts for more activities, crafts, tips and birthday party ideas.