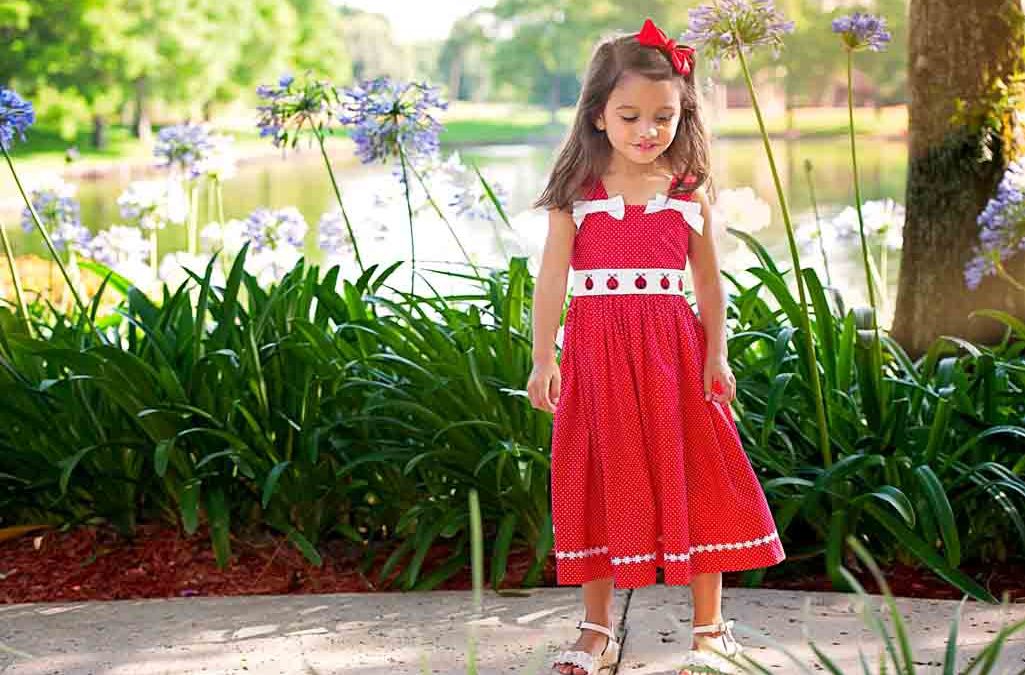 Red and White Polka Dot Ladybug Dress
Our Ladybug Dress is made here in the USA by Treasure Box Kids. Treasure box Kids is proud to announce the first girls dress from our new collection. Our new collection from Treasure Box Kids is being made ethically right here in the USA! To learn more about our new line read our post Treasure Box Kids-New Line of Kid's Clothing Made in the USA.
Red and White Ladybug Dress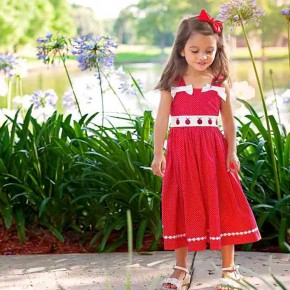 Ladybug Dress-Made in the USA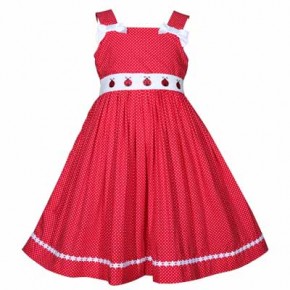 Our red and White Ladybug Dress is made from red and white 100% cotton fabric. Our cotton is a high grade cotton that will stand up against shrinkage and color fading when laundered.  This girls dress is fully machine washable and should be dried in the drier on a low setting. The dress closes in the back with a zippered closure.
This dress is available in girls sizes 2-6 and is perfect for school pictures or summer parties. The waistband is embroidered with five adorable ladybugs and finishes in the back with a large white bow. So cute is the white daisy trim on the hemline of the dress.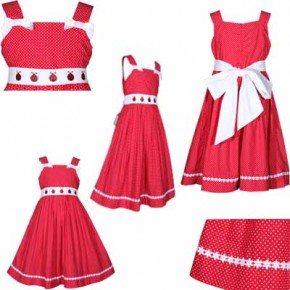 See for yourself the high quality of this and all the Treasure Box Kids apparel in our new line. This adorable ladybug dress is sure to turn heads this summer and be an outfit to keep as an heirloom piece for your collection.