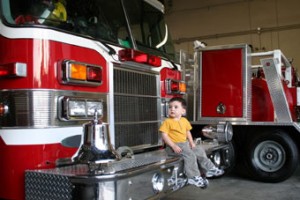 Kids Free Activities
Neighborhoods have many kids free activities for the family to enjoy. Kids free activities build family ties without breaking the bank. Local fire stations are very exciting to little ones. Fire stations are often willing to give tours to their fans. Dress them in a fireman shirt, and bring a camera and their questions for the firefighters.
A trip to the local library is also another free activity for you and your family. The local library usually has a calendar of events posted on their website. Look for free story times, book club meetings, theme parties, reading contests and more. It is a special activity to visit the local library for a book to check out for the two of you to read together.
Visit www.treasureboxkids.com for children's clothing and special outfits. Look through our archived blog posts for craft ideas, birthday party ideas, children's clothing tips and kid's activities.