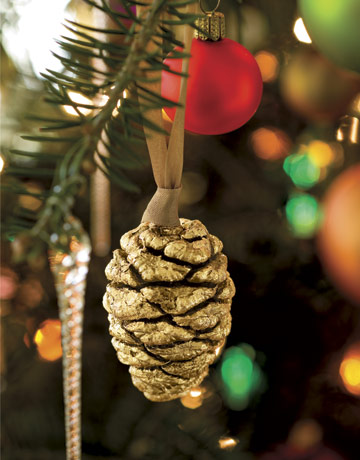 Homemade Ornaments
Kids love making homemade ornaments to give as gifts or to place on the family tree. Pinecone ornaments are inexpensive homemade ornaments and they are easy for kids of most ages to decorate. Nature crafts offer a twofold experience when you have your child search for and select their very own pinecones as well as decorate them. Nature crafts get your child involved in the outdoors and are an excellent teaching opportunity.
If you do not live in an area where pinecones are readily available most grocery, hardware and craft stores sell quantities of scented pinecones at a reasonable cost. Pinecone ornaments can be decorated in many ways. Older children can spray paint the pinecones in gold or silver while younger children can roll the pinecone in glue and sprinkle gold or silver glitter for a similar effect. Tie holiday-colored ribbons to individual pinecones. Use a dab of white glue or a hot glue gun to glue beads between open scales to look like miniature ornaments.
Visit www.treasureboxkids.com for Christmas dresses and other holiday outfits. Look through our archived blog posts for more craft ideas, children's clothing tips and kid's activities.