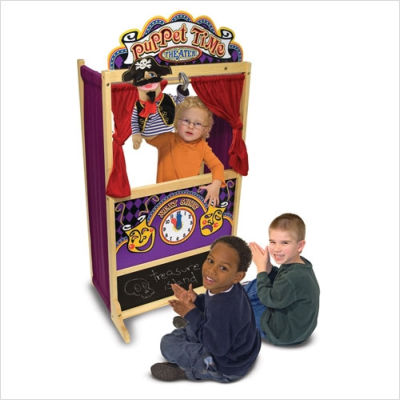 Puppet Theater
Animate playtime with a puppet theater. Puppet theater can be used to bring children's stories to life, as a teaching tool or a rainy day activity. Children can use stuffed animals or string puppets as actors. Puppet show scripts are easily created from a child's favorite story where they can act out their favorite characters.
Adults can create puppet show scripts to illustrate their own stories about not speaking to strangers, learning manners, or sharing. Divide theater duties between family members (set, script, puppets) for a family reunion production. Puppet theater is a versatile boredom buster that provides hours of activity for family members and friends.
Visit www.treasureboxkids.com for children's clothing and ideas. Be sure to look through our archived blog posts for more activities, fun kids crafts, tips and birthday party ideas.