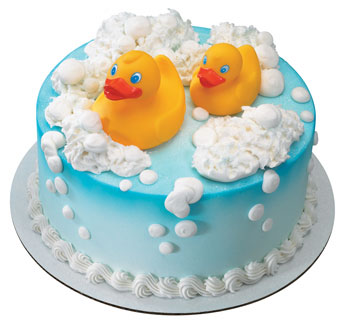 Rubber Ducky Party
Hosting a rubber ducky party is a fun theme for 3 and 4 year old children. A rubber ducky party is colorful and has a variety of fun games to entertain the children. You can hold your ducky party indoors without as much water or outdoors in warmer weather.
Attach helium balloons to an individual rubber ducky for ducky party room decorations. If your child is a Disney fan add Donald or Daisy Duck to the rubber ducky party. Use a blue tablecloth for the "water" and yellow plates for the ducky party table.
Visit www.treasureboxkids.com for adorable outfits for your toddler to wear at their rubber ducky birthday party. Look through our archived blog posts for more kids birthday party ideas, children's clothing and kid's activities.
Rubber Ducky Birthday Party Games
Rubber Ducky Race – fill baby tubs with water and place a rubber ducky at one end of the tub. Contestants race their ducks by blowing on them to move them to the other end.
Bubble Blowing – let each child blow bubbles (an outside activity)
Bobbing For Rubber Duckies, Duck, Duck, Goose