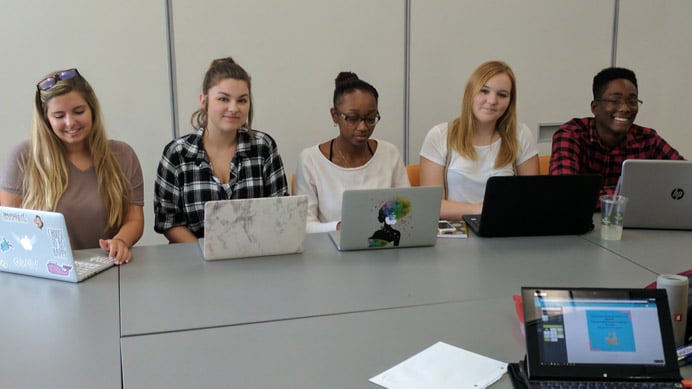 Our Orlando internship for the summer of 2017 has just kicked off and we're so excited! We've had such an amazing spring intern semester and know that our awesome group of interns will learn and thrive this summer. Last semester, during the spring term, we interned eight college students from UCF and Full Sail University in the areas of Social Media Marketing, Online Digital Marketing, and Graphic Design. To learn more about what we do, please read our post TBK Making a Difference. This semester we are pleased to announce our five Summer Interns!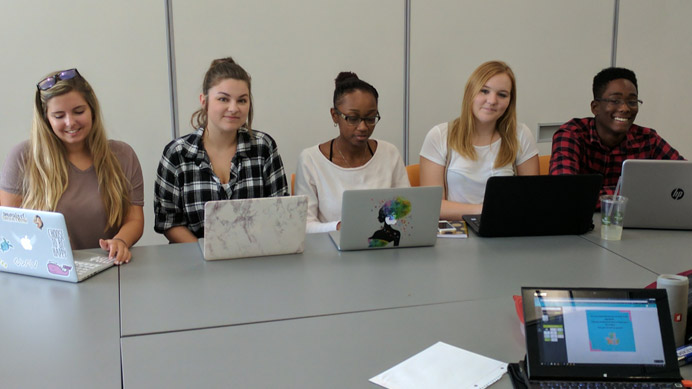 Orlando Internship Guides Students Growth
Treasure Box Kids hosts three Orlando internship sessions a year. We host a Spring, Summer, and Fall Internship for College students as well as including high school students in our summer program.  Our purpose for the internships is to prepare the student with the skills that they will need to enter the workforce. Treasure Box Kids offers several different types of internships including Social Media Marketing, Blog Content Creation, Digital Marketing, PR, Graphic Design, Web Development, Photography, and Video Producing.
 Summer Orlando Internship Program
Over the next 10 weeks, our newest interns will work with Treasure Box Kids to prepare them for employment in social media as well as the digital content creation. Our internship will include the process of business article writing as well as to post the article on our blog. TBK interns will learn workplace responsibility and how to be proactive when assigned a task.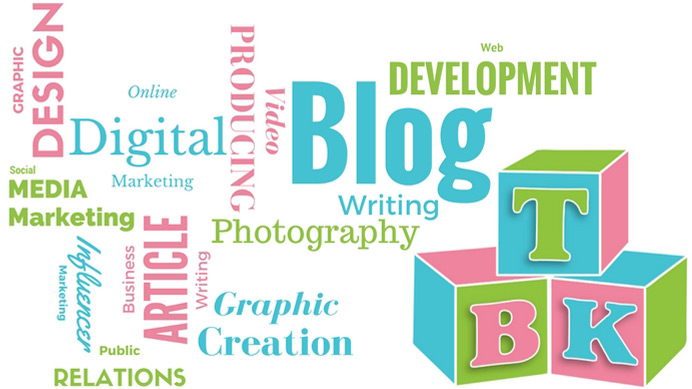 Our Orlando internship also includes working with young models during photoshoots as well as live streaming our events on social media. We want to equip our interns with the expertise to develop professional proficiencies in order to prepare them for their future. We give our interns a better understanding of Treasure Box Kids so that they are exposed to new concepts and methods of learning. Treasure Box Kids encourages developing new relationships by mentoring our interns on how to create and sustain networks with colleagues, as well as other businesses. We do this during the internship as well as encouraging our interns to attend development classes and seminars. 
Introducing Our Orlando Internship Summer Interns
Ashley Filardi, a Human Communication student, will manage our Instagram social media account for the summer semester. Ashley will work with influencers and focus her attention on the analytic aspect of posts. We're confident that with Ashley's keen eye on our Instagram account she will thrive.
Delaney Pinder, our Advertising and Public Relations undergrad manages our Pinterest account. Delaney will learn how to revamp our social media platform to increase followers while increasing content geared towards Treasure Box Kids customers. We are convinced that Delaney is the right intern for the task.
Erin Robertson, another Advertising and Public Relations student, oversees our Facebook division. Erin is in the process of learning how to create posts, interact and promote our company through Facebook Groups. We're positive that Erin is the woman for the job. Treasure Box Kids will guide Erin in further building connections with our customers.
Michael Folsom, a senior in high school, is our youngest addition to the Treasure Box Kids team. He will learn how to reach our customers on Twitter and create graphics for social media. Michael will develop a strong social media skill set which will help him in his future.
Victoria Jack, our second Human Communication undergrad, will be a member of our summer and fall internship. She will be a member of the writing department and will also work on our Linked In account. Victoria will learn valuable writing skills while interning for TBK, which will guide her for the rest of her career. Blog post creation as well as learning how to operate a Word Press Blog will be the first thing Victoria masters. Welcome, Victoria!
Treasure Box Kids aims to inspire our interns to take initiative while being guided through our processes. We are elated to have such diverse talents working with us this summer! We wish them good luck during their Orlando internship.