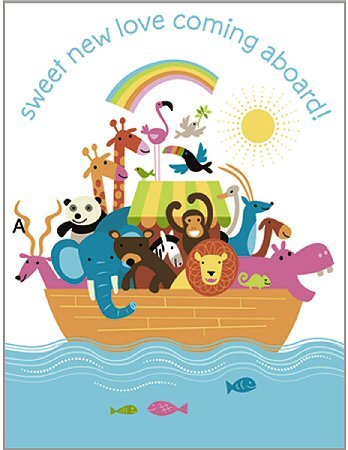 Noah's Ark Baby Shower
A Noah's Ark baby shower is a wonderful theme for a twin baby shower because all the animals were paired 2 by 2. Hosting a Noah's Ark baby shower is also a wonderful idea if the mother-to-be is deciding to decorate the nursery in this theme. A two by two icebreaker game begins by having pairs of plastic or stuffed animals. Everyone that comes through the door is given an animal. When everyone has an animal, each person must find the other animal in the pair. They have 5 minutes to find out as much information as they can about each other, and then use that information to introduce each other to the rest of the guests.
The two by two theme makes decorating a breeze for a twin baby shower because there is two of everything. Many dollar stores have inexpensive animal, umbrella, and rainbow items to double up on for decorations. Fill an upside-down umbrella with stuffed animals as an adorable Noah's Ark baby shower centerpiece.
Visit www.treasureboxkids.com for adorable baby outfits or onesies. Look through our archived blog posts for more baby shower ideas.