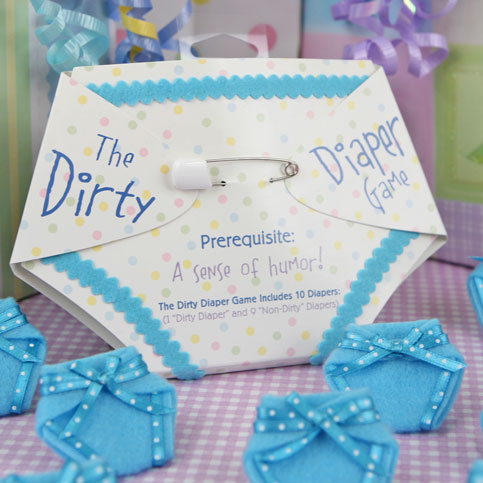 Unique Baby Shower Games
Here are some unique baby shower games for your next baby shower. Unique baby shower games keep guests entertained, and are a good way for guests to get to know one another. Baby shower game ideas such as Estimated Time of Birth are simple and fun. Freeze plastic babies in ice cubes to have ready when guests arrive. Place an ice cube in a cup of water and give to each guest. Have them estimate the time they think their baby will be "born" – when the baby will be completely melted from the ice.
Another baby shower game idea is TV Family Tree, where guests try to remember the children's names of television families. This game is fun to play in teams. The next baby shower game idea is based on the TV show The Price is Right. Buy 10 to 12 baby items. Write the price on a small card. The guest that comes closest to the right price wins that card. The guest with the most correct price cards wins.
Visit www.treasureboxkids.com for adorable baby outfits or onesies and more baby shower game ideas. Be sure to look through our archived blog posts for more activities, crafts, tips and birthday party ideas.