Velvet the Fabric of Nobility
A product of rayon and nylon, velvet is woven in such a way as to create tiny, densely-packed fibers that stand up from the back of the cloth. Having a finish that drapes well, making it a better choice for formal wear, cotton velvet is a sturdier choice for day wear. Type of woven tufted fabric in which the cut threads are very evenly distributed, with a short dense pile giving it a distinctly smooth feel.
Historical background on Velvet
Traditionally, associated with nobility, dating back to the medieval era velvet was introduced to European nobility by Crusaders returning from the Middle East. This extravagant material became a symbol of wealth and power in Europe and was so favored by kings and queens. Although it is used in everyday clothing today it is still known for its beauty and elegance.
The Season For Velvet 
It's that time of year when velvet starts making its triumphant comeback with holiday dresses for girls and ladies of all ages, the perfect way to make a grand entrance. Considered the fabric of the holidays anything from coats to stockings are coated with it to give that warm cozy feel to holiday festivities. Although it is heavily used during the holiday season it is also great for year round events such as weddings, formal, get together's and birthday parties.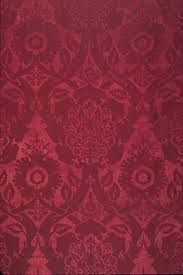 Properties
A heavy durable fabric with a strong sheen. Its characteristics depend on the type of material that has been used to manufacture it. Silk has a soft drape and shimmering surface, while synthetic velvet's have a strong sheen but do not tend to drape as well.
Types
Embossed: A metal roller is used to heat stamp the fabric, producing a pattern
Hammered: This type is extremely lustrous, appears dappled, and somewhat crushed
Lyons: A densely woven, stiff, heavier weight pile velvet used for hats, coat collars and garments.
Plain: Commonly made of cotton, this type of velvet has a firm hand and can be used for many purposes
 Care 
Knit and fine velvet with plain weave, must be dry cleaned. Others, such as crushed velvet, can be machine washed. When in doubt, take your special clothing, such as a velvet dress or velvet jacket, to a professional dry cleaner. Now that you have read about velvet its properties and uses learn more about cotton.