What's In: Kids Fashion Trends for Spring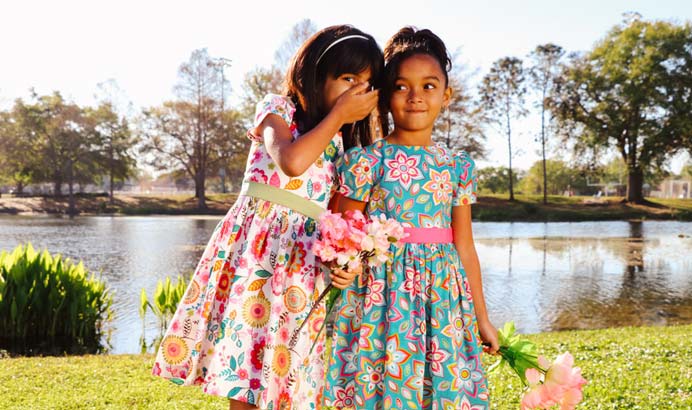 Get excited, kids fashion trends are being taken straight from the big kid runway. It doesn't matter if you still have a bedtime or if you're the one making that bedtime; if you're fashionably inclined, you know how important it is to stay up to date with the times. Lucky for us, this year's selection is more than just florals. We've been served trends and colors that are bold, bright, and full of expression.
To find this season's most noteworthy trends, we've combined our own fashion knowledge with some words straight from the pro's themselves: Pantone, Fashion Snoops, and Earnshaw's. To read more about color trends and this year's thematic palette, check out our post on the 2018 Color of The Year: Ultra Violet.
The Colors in Kids Fashion Trends
Pantone is a leading expert in color trends, and they've released a spring report highlighting the top colors shown at New York Fashion Week. This year's line up shows that designers are in-tune with the need to show more color, and we see that in the top-12 spring color lineup. Let's take a look at a few of our favorites:
Meadowlark – Pantone 13-0646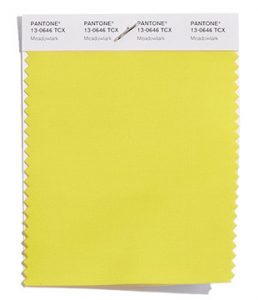 A confident, bright yellow. Yellow is purple's complementary color, so its feature is linked to this year's color of the year, Ultra Violet.
Cherry Tomato – Pantone 17-1563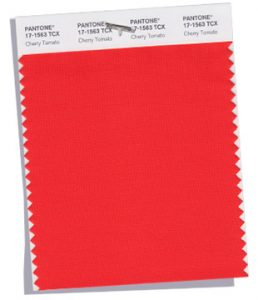 A bold, orangey red.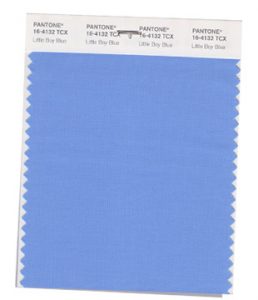 Little Boy Blue – Pantone 16-4132
Serene as the clear blue sky
Arcadia
– Pantone 16-5533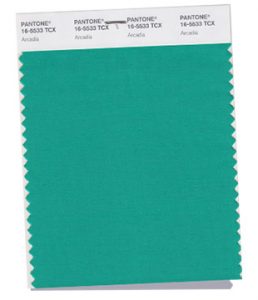 A Cooler, cleaner take on green.
Although these are only our fav, this spring's palette is an open door to dramatic color mixing in kids fashion trends.
Prints and Fabrics: Kids Fashion Trends for Almost Any Spring Occasion
Now that we've had a taste of the season's colors, let's dive into the looks and textures our palettes are comprising. Fashion Snoops and UBM Fashion feature a dazzling selection of kids ensembles and weather-appropriate apparel that we're rushing to add to our mood boards. From chic safari to a gardening in The Hamptons, they've lined up looks that will have a place in almost any kid-friendly occasion.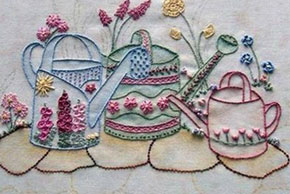 Yes, we said to expect more than florals, but the season of new beginnings can never be complete without some blossoming. Still staying true to individuality, pattern mixing and kitschy details are embroidering our kid's clothes dreams.
Florals, fruits, and gingham styles never fail. Pairing them up with classic ruffles, tulle, or even lace detailing will add to the aww-factor.
 Taking a step south, we're getting ready for the heat. Hot summer nights don't necessarily always stay in the summer, as we Florida folks know all too well. Whether it's for a desert sunset or an Everglades sunset, we know the importance of a good tailoring.
Find twill, beaded trims and light knitwear where the sun keeps shining, and happily embrace the comfort of a vibrantly earthy tone.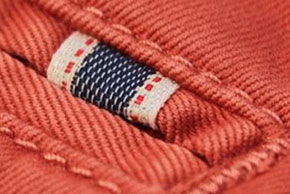 Now, we can't talk about blooming without talking overalls. This time, take a step back and retreat into the forest. Know nature, know a good, breathable linen. Even bring back the smock dress! You know your little girl would look adorable in it.
Keep your eyes out for cotton, basket weave, and twill. Think arts and crafts camp.
Accessories in kids fashion trends  
As if we hadn't already stressed self-expression enough, we're ending this season's trend list with a shout-out to Earnshaw's Magazine and an homage to the holy grail: Accessories.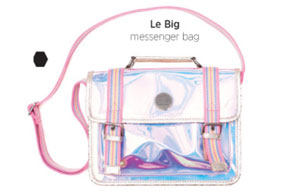 According to the publication, a unique jewelry set or a fun, pop-of-color handbag can wrap up any outfit, so it's no surprise that finding these classic staples in a new shape or material is what's we're embracing. Try a holographic fabric, perhaps some metallic denim and even grab that unicorn-shaped backpack for a bold look that will rule the school and make it known that you're up to date with kids fashion trends.
"What's in: Kids Fashion Trends for Spring 2018" features images taken from Pantone, UBM Fashion Inc., and Earnshaw's Magazine.